Schott Zwiesel
SCHOTT ZWIESEL Vervino Champagne/Sparkling Wine Glass - Set Of 2
Sale price

RM 138.00

Regular price

RM 299.00
Fast Delivery. With Order Tracking
Share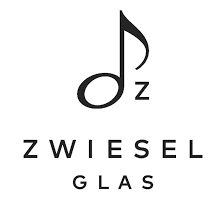 Manufactured in Germany
Height: 230mm 9"
Diameter: 72mm 2,8"
Capacity: 348ml 11,8 oz
Machine Made
Tritan Crystal
Made in Germany
Dishwasher Safe
Tritan Crystal – Internationally patented – brilliant, dishwasher and break-resistant. Specially designed with effervescent points. Pleasee see notes below.



Effervescent point
How can the 'fizz' in Champagne be preserved? Thanks to modern innovation, effervescent points act to improve the stunning presentation and the longevity of fizz. These points are laser etched on the inside base of a glasses bowl. These appear as a discrete cluster of white dots, six in total.
These six points help encourage the gas to separate at the base of the bowl, which causes the bubbles to spiral upwards through the full length of the wine in the glass. This motion enhances the overall presentation while prolonging the lifespan of the fizz.


What is the sparkle/gas in fizz?
A gas behaves in a fluid in a similar way to how fluid behaves in a gas. For instance, raindrops are formed when water vapour coalesces around specks of dust. Once the water is heavy enough, it will then fall as a rain droplet. In comparison, gas in wine will coalesce out of the liquid using rough surfaces or particles to concentrate on. Once there is enough buoyancy, the gas will float up through the liquid.
Therefore if you ever see a filled champagne glass with bubbles all over the inside of the bowl – it is a sign that the glass was dusty before any wine was poured!
Proof of Quality
About Zwiesel Glas of Germany