Martin Codax
Martin Codax - MARIETA " ALBARINO " 2017 - Spain - White Wine
Sale price

RM 165.00

Regular price

RM 0.00
Fast Delivery. With Order Tracking
Share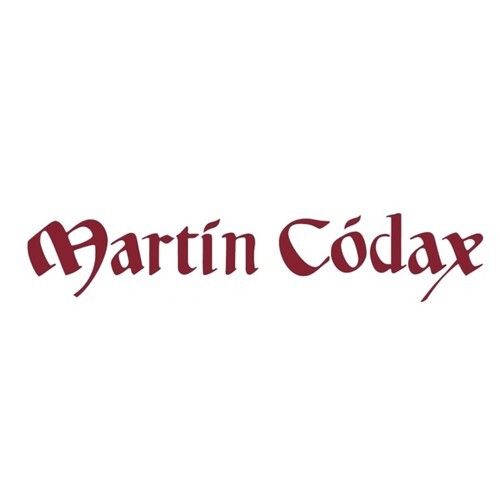 Country : Spain
Region : Rias Baixas - Rioja
Type : White
Year : 2017
Volume : 75 cl
WINE MAKERS TASTING NOTE :
Showing off a yellow colored robe with lemon reflections, the nose reveals intense aromas of peach, ripe apple, and melon providing a sweet & intense mid-palate balanced out by a refreshing acidity. The finish is very fruity with a distinct citrus fruit aftertaste.
WINE CRITICS
: Marieta is a white wine from the DO Rias Baixas produced by the Martin Codax Winery in Cambados Pontevedra in a semi-dry style. This is a 100% Albarino with 14 grams of residual sugar per liter produced using a cold infused alcoholic fermentation. An off-dry style Albarino with vestiges of sweetness provided by its residual sugar. This fruit driven white offers up pronounced flavors of lime, grapefruit, peach, & apricot with a vibrant acidity perfectly complemented by its' sweetness on the palate. Enjoy this with Goat Cheese, Grilled Vegetables, Creamy Salads, & White Meat with Sauce.
ABOUT THE WINERY
: Bodegas Martín Códax was founded in 1985 and was named after the most known Galician troubadour whose medieval poems, the oldest of Galician-Portuguese language with the original music, are preserved. In the poems, the troubadour sings to love and to the sea of our coastline. Since it's founding, Bodegas Martín Códax has grown and developed; always supporting its people, its land and its culture. The culture is promoted in more than 50 countries over the world. A project that started with the dream and efforts of a group of winegrowers is now a reality and it is this reality which has let Bodegas Martín Códax become a symbol of Galician wines inside or outside of our borders/country.
ABOUT THE WINE MAKER
: In 2005,
Katia Álvarez
began to manage the winemaking department. She is a winemaker graduate, although firstly she received her degree in agricultural engineering, specializing in Agriculture and food industries. After acquiring strong experience in other appellations both national as international, she arrived to Martín Códax where she participates actively in I+d+i projects and in many speaking engagements around the world. .
ABOUT THE COMMITMENT WITH SALNES VALLEY :
From the beginning Martín Códax established a dialogue and a link with the Salnés'Valley society, where its winery is located. The winery was founded thanks to the idea of a group of winegrowers; as a winery made by people for the people. Set up by 270 members, the winery also relies on the collaboration of 300 families whose grapes are supplied to us. As a big family, we work together in order to ensure our wines have the highest possible quality.
ABOUT THE COMMITMENT WITH ENVIRONMENT
: Martín Códax focuses on the environment, always looking for the sustainable option and reducing its carbon footprint. Actually, its I+d+i projects are channeled to reduce the environmental impact in viticulture and to combat the effects of climate change. Promoting sustainability is an objective for all of the winery staff making this a priority of all the members of the enterprise.
ABOUT MARTIN CODAX "ALBARINO"