La Petite Gargotte
LA PETITE GARGOTTE - CHARDONNAY IGP PAYS D'OC 2018 - France - White Wine
Sale price

RM 119.00

Regular price

RM 0.00
Fast Delivery. With Order Tracking
Share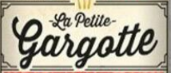 Country: France
Region: Carcassonne
Type: White Wine
Year: 2018
Volume: 75 cl
TASTING NOTES:
This Chardonnay has a very pale yellow colour, because the terroirs of Gascony are so fresh. Wow, the nose is very sophisticated. It's so refreshing and has plenty of floral notes with hints of acacia. On the palate it's amazing. So vivid you can taste the freshness of the terroir. You also get the floral notes, followed by a slight minerality. The finish is long and elegant, making it a very fine wine.
ABOUT THE WINERY Created in 1999 by Alain Grignon, Mark Lynton and Thierry Leduc, LGI Wines is a company specialized in winemaking in the south of France. Located in Carcassonne, in the heart of the Languedoc region, today it is led by the important winemaker Xavier Roger.
ABOUT THE WINE : In French, a "gargote" is a restaurant or brasserie that serves quality, often locally produced food at affordable prices. To Franck Putelat, this ideal was an inspiration. Having opened his double Michelin star res-taurant, Franck wanted to spread his passion with a wider audience by opening, in 2016, the Brasserie à 4 Temps. Situated in the historical cen-tre of Carcassonne, the brasserie offers local products in the form of innovative, gastronomic dishes, at affordable prices. Named "the Bras-serie of 4 times" in English, Franck and his chefs change the restaurant's menu four times a year. This way, they can provide new dishes, made from seasonal products, a concept appreciated both by the locals and the many tourists of Carcassonne.