Doudet-Naudin
DOUDET-NAUDIN - CHASSAGNE - MONTRACHET 2018 - France - White Wine
Sale price

RM 700.00

Regular price

RM 0.00
Fast Delivery. With Order Tracking
Share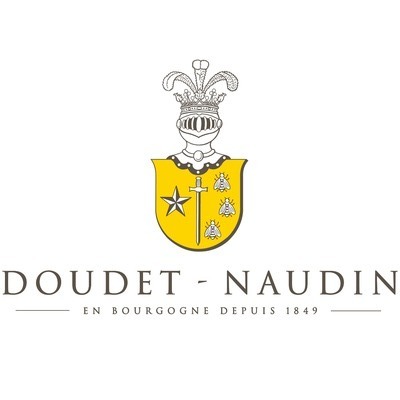 Country : France
Region : Burgendy
Type : White
Year : 2018
Volume : 75 cl
WINEMAKER TASTING NOTES :
The rich colour is characterised by a straw yellow "robe". The powerful smell open on some yellow fruit and flowers: hawthorn, quince, together with nuts and almonds. Round and wealthy richness on the palate let the place on some spices showing the very ripped fruits of the year. The fine tannins continue to give to this bottle a concentrate, well-balanced and long taste.
ABOUT THE WINE
- GRAPE VARIETY : Chardonnay. CONTROLLED APPELLATION This great village is located at the Southeast place of the Côte d'Or, between the villages of Puligny-Montrachet and Santenay. It is well known for its prestigious white wines (it produces some elegant red wines too). The white wines extend on 187 hectares on this village. LOCAL SOILCalcareous soil with clay. The light slopes are exposed mainly to the east. WINE-MAKINGManual harvest picking, selection of the grapes by hand on a selection table. Control of the temperatures. Pneumatic press. The beginning of the fermentation is done in stainless vats, then going down in the cold cellars. Maturation in oak barrels (20% are new oak barrels)
ABOUT THE WINERY
: Domaine Doudet, with over 13 hectares to the north of Côte de Beaune, attests to our expertise. This heritage has great value because of the high quality and diversity of its appellations. The Domaine includes some treasures, such as Corton-Charlemagne Grand Cru, "Les Maréchaudes" Corton Grand Cru, "En Redrescul" Savigny 1er Cru, etc. In total 15 appellations are produced, all located around the iconic Corton mountain and the village of Savigny-lès-Beaune. Domaine Isabelle DOUDET has always belonged to the DOUDET family. Today the 13 hectares of this estate are managed by Isabelle, the third generation of this family of wine-growers. Passionate about the vine, Isabelle is also in charge of the winemaking, bringing her talent and a characteristic signature to these superb wines. The whole Domaine is worked with controlled yields and environmentally-friendly pest management methods. The organic, pesticide-free treatments are reduced to the bare minimum. We practice light ploughing to preserve the overall balance of the vineyard and its ecosystem. The Domaine's vines tend to be relatively old, up to 70 years old for the oldest! A sign of our rigour and attachment to the vine is the fact that certain plots are, even today, only worked by hand or ploughed with horses.
ABOUT MONTRACHET REGION