Domaine Duclaux
DOMAINE DUCLAUX CHATEAUNEUF DU PAPE BLANC 2016 - France - White Wine
Sale price

RM 370.00

Regular price

RM 0.00
Fast Delivery. With Order Tracking
Share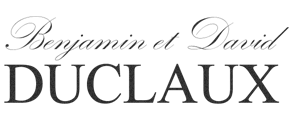 Country : France
Region : Rhone Valley - Chateauneuf Du PAPE
Type : White
Year : 2016
Volume : 75 cl
WINEMAKER TASTING NOTE
:In its youth : pale yellow and brilliant. Concentrated tropical fruit bouquet with hints of oak.Great aromatic fullness and liveliness on the palate, well balanced with an excellent persistence. This wine has very good aging potential. Its organoleptic qualities will therefore evolve towards these old white Châteauneuf-du-Pape through various taste palettes depending on its age. First, hazelnut, almond, then more roasted or even roasted… then in his old age, it will reach petroleum notes. Old white Châteauneuf-du-Pape lovers : this wine is made for you
TASTING NOTE
: aroma of ripe, fresh Mirabelle plums is pure on the nose. On the palate the nutty touch of oak emerges and adds weight to the lovely, ripe fruit. The palate is slender, bright and fresh and comes with lovely resonance and balance.
VINIFICATION :
Total pressing of the harvest, static settling at 12°C, vinification on fine lees in Burgundy barrels with stirring for 8 to 10 months.Fermentation and aging are in barrels. The juice therefore spends its entire life in wood, from the end of pressing (the day of harvest) until the moment of final assembly and In its youth : pale yellow and brilliant. Concentrated tropical fruit bouquet with hints of oak.Great aromatic fullness and liveliness on the palate, well balanced with an excellent persistence. This wine has very good aging potential. Its organoleptic qualities will therefore evolve towards these old white Châteauneuf-du-Pape through various taste palettes depending on its age. First, hazelnut, almond, then more roasted or even roasted… then in his old age, it will reach petroleum notes. Old white Châteauneuf-du-Pape lovers : this wine is made for you.
ABOUT THE WINERY
: The Duclaux Family is one of the oldest in Châteauneuf-du-Pape. This family built up its domaine through the centuries and was one of the first founder members of the Appellation association in 1904. The Quiot and Duclaux families built up bonds and family connections over the years. The Domaine Duclaux, as a historic domain of the appellation, produces wines in the tradition of the traditional Châteauneuf-du-Pape: powerful, elegant and structured. In order to maximize the potential of our terroirs for our red Duclaux, we have chosen to age it in wood. What is typical of this wine is its high grape variety in Mourvèdre which gives it its spicy side. TERROIR : Soils mainly made up of river sand and rolled pebbles. Terroirs containing alluvial soils, sand and stones in the lower vineyards and clay-limestone soil on the slopes.
ABOUT CHATEAUNEUF DU PAPE WINE REGION