D.D. J Palacios
D.DE J PALACIOS - PETALOS BIERZO 2013 - Spain - Red Wine
Sale price

RM 255.00

Regular price

RM 0.00
Fast Delivery. With Order Tracking
Share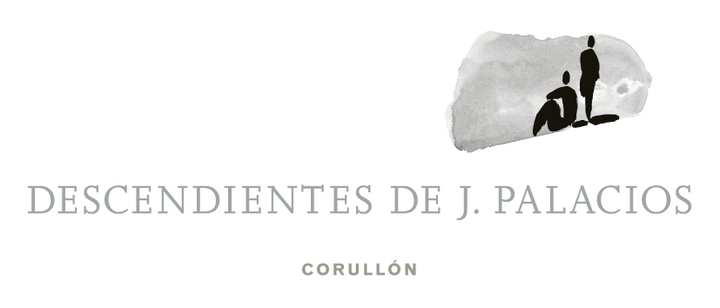 Country : Spain
Region : DO Bierzo
Type : Red
Year : 2013
Volume 75 cl
TASTING NOTES
:Intense dark cherry red, high layer. Abundant tear ink cup. Nose very good aromatic intensity, marked something good toasted and light fruity notes. Aerating the ripe black fruit earn much intensity becoming the protagonist with lactic, subtle floral notes and a pleasant balsamic. In the mouth, good entry. Fresh, tasty, sweet and intense, silky. Still good tannins finish polishing and correct acidity. Long finish with fruity aftertaste.
ABOUT THE WINERY
: Ricardo Perez and Álvaro Palacios put Bierzo, and the Mencía variety, on the map. Their trailblazing winery, Descendientes de J. Palacios, is named after José Palacios, Álvaro's father, and Ricardo's grandfather. The estate vineyards are located around the town of Corullón, on Bierzo's western edge. The zone is home to the region's highest vineyards, steepest slopes, and poorest, slate/schist soils. Ricardo has influenced a generation of Spanish farmers and winemakers through his pioneering work with biodynamic and sustainable farming. Vineyard work is done primarily by hand or mule, and all estate fruit is farmed biodynamically.
ABOUT THE WINES
: Remarkable Commitment . Ricardo moved to Bierzo to guide this pioneering project. From the beginning, he embraced biodynamic viticulture as a means to craft the transparent wines of his dreams. The effort required in this sometimes-rainy corner of Spain is extraordinary, yet Ricardo believes it yields wines with more balance and transparency. And it has allowed him to build an entire ecosystem around his vineyards. Work animals provide fertilizer, produce milk for cheeses, and help him to process the biodynamic preparations. He has worked with locals to market healthier vegetables, and he produces fruit juices from surrounding orchards.
Five remarkable wines are the result of this life's work. The first,
Pétalos del Bierzo
, is assembled from old hillside and hilltop vines across from Bierzo's western edge. The wine is vinified for immediate appeal, but it retains the estate's signature finesse and restraint. Famously, the estate produces up to three extraordinary single-vineyard wines: Monçerbal, Las Lamas and La Faraona. Monçerbal is one of the largest parajes in the village and offers a wealth of exposures. It invariably offers a dark, black cherry note, and a distinct freshness.
Las Lamas
is a more homogenous, steep, south-facing site, and the wine it yields is typically more powerful and brooding—playing Gevrey to Monçerbal's Chambolle.
Each wine is a distinctive expression of a grand cru terroir, surely ranking among Spain's most profound.Sitting regally above Corullón, La Faraona is one of appellation's highest vineyards, near the upper limit for Mencía viticulture. A tectonic fault runs through the vineyard, producing a wide variation in its slate soils. And because La Faraona yields less than 100 cases per year, its wine has become among the most prized in Spain. Typically restrained and cerebral in its youth, La Faraona synthesizes the strengths of Ricardo's other wines, and it adds an utterly distinctive savory personality all its own.
Finally, Villa de Corullón is built from a dizzying array of the village's top sites, including not only Monçerbal and Las Lamas, but also San Martín and Fontelas, both of which were once notable single-vineyard bottlings. The blend also includes La Faraona's neighbor, Ferro, along with Vasnada, María Cota, and Bruxa, each representing a different elevation, exposure, and soil. As such, Villa de Corullón is the ultimate expression of the village's terroir. Its combination of generosity and precision makes a case not only for Corullón's special status, but also the superiority of Álvaro's and Ricardo's winemaking.
ABOUT D. DE J PALACIO " PETALOS BIERZO "
ABOUT BIERZO WINE REGION