Chateau Soutard
CHATEAU SOUTARD 2010 - Saint-Emilion Grand Cru Classe - France - Red Wine
Sale price

RM 430.00

Regular price

RM 0.00
Fast Delivery. With Order Tracking
Share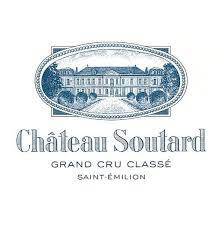 Country : France
Region : Bordeaux - Saint-Emilion
Type : Red
Year : 2010
WINE CRITICS : 90-91 points James Suckling:
"Chewy and rich, with a fruit forward character and a long finish. A little rustic. But cool. CB:Good, sweet upfront fruit and nice earth. Balanced. An old school wine. Could be a value. SG: Floral, fragrant red fruit on the nose and finish. Elegant and restrained. .
GRAPE VARIETIES (since 2012)
:63 % merlot, 28% cabernet franc, 7 % cabernet sauvignon, 2 % malbec
ABOUT TERROIR & VINIFICATION
: Hand harvest. Storing of grapes in cold room during 24 hours. Transfer of the berries by gravity. Traditional fermenting process, in double walled stainless steel vats with temperature controlled.
MALOLACTIC FERMENTATION
In barrels for 50% of the production
AGEING
(FRENCH OAK BARRELS) 60 % de new barrels, 40 % one year old barrels.
THE VINEYARD
Geographical location: 800 meters from Saint-Émilion Total surface area: 30 hectares Usable surface: 20 hectares
TERROIRS :
70 % of clay & limestone plateau 17 % of clay slopes 13 % of sandy slopes
ABOUT HISTORY :
Five centuries of history. Soutard past and presentAt the end of a majestic corridor of linden trees, Chateau Soutard looks resplendent with its proud 18th century façade and 16th century limestone wings, typical of traditional Bordeaux farm buildings. This mansion house can live in complete self-sufficiency with its wash house, vegetable garden and barnyard. The farm has kept its bread oven and its pigeon loft, evidence of past privilege. The first evidence of Soutard dates back to 1513 with the mention of Bourdieu (a Gascon estate surrounding a farm and a windmill) of Mayne de Soutard. Jean Couture, a Saint-Emilion Jurat, bought the property in 1699 and his daughter Marie built the chateau in 1741. Their descendants made the dwelling more beautiful, devoting themselves entirely to the vines. Soutard became one of the first chateaux to plant their vines "in rows". In the 19th century, Jean Lavau, one of the biggest landowners in Saint-Emilion made the estate prosper. Then it was handed over to Michel des Ligneris in 1919, whose descendants ran the property for almost a century. In 2006, Chateau Soutard was acquired by La MONDIALE, part of AG2R LA MONDIALE, the number one social protection group in France and already owners of Chateau Larmande and Chateau Grand Faurie La Rose. In 2009, nearby Chateau Cadet-Piola joined the estate, bringing the total vineyard surface to nearly 60 hectares in one single block on the Saint-Emilion plateau, 30 of which belong to Chateau Soutard. Since the 2012 classification, Cadet-Piola is an integral part of Chateau Soutard and each of their three wines, the Grands Crus Classés Soutard and Larmande, as well as the Grand Cru Grand Faurie La Rose, continue to be vinified in their own cellars.The second phase began in 2014 to restore 18th century splendour to the living areas and the chateau foyer. In September 2015, the doors opened to reveal the magnificent, historically respectful renovation of the mansion. 3 bedrooms, two seminar rooms, a library, reception rooms and beautiful gardens allow our friends, clients and tourists to dive into the very heart of this magnificent wine estate
GOLD BEST WINE TOURSIM AWARD 2017
ABOUT PRIMEURS 2010-2011 CHATEAU SOUTARD