Chateau Gruaud Larose
CHATEAU SARGET DE GRUAUD LAROSE 2015 - Saint-Julien - France - Red Wine
Sale price

RM 285.00

Regular price

RM 0.00
Fast Delivery. With Order Tracking
Share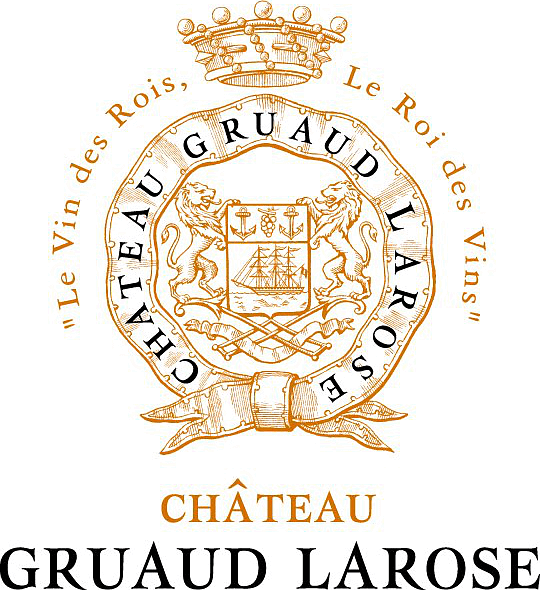 Country : France
Region : Bordeaux - Saint Julien
Type : Red
Year : 2015
WINE CRITICS : 93 points James Suckling
Outer quote mark A prototypical St.-Julien with a great balance of cassis and brambles with crisp acidity and rather elegant, dry tannins. I love the long, clean finish of this wine. You could drink this now, but should be better from 2019. The second wine of Château Graud-Larose. Inner quote mark (2/2018)
Vinous :
Outer quote mark The 2015 Sarget de Gruaud-Larose is plump, fruity and delicious. Floral, citrus and spice notes perk up the red-toned fruit nicely in this attractive mid-weigh second wine from Gruaud-Larose. Although not especially complex, this tasty Saint-Julien will deliver plenty of pleasure over the next few years. (AG) Inner quote mark (2/2018)
ABOUT THE WINE
Château Gruaud-Larose's second wine, Sarget combines finesse and balance. Chateau Gruaud-Larose in Saint-Julien is one of only 14 second growths from the 1855 Classification in Bordeaux. This history of the property dates back to 1725. Since 1997, the property is owned by Jacques Merault and the Taillan group, which owns several esteemed Bordeaux properties including Ch. Citran and Ch. Haut-Bages Liberal. It enjoys the same care as the great wine, and is very charming. Currently, the tannins are proving to be milder and less coarse. Their colour is almost black, and they present powerful aromas of red fruit. On the palate, they reveal themselves to be creamy, full-bodied and rich .
GRAPE VARIETIES
: 39% Cabernet Sauvignon, 49% Merlot, 1% Cabernet Franc, 11% Petit Verdot
ABOUT THE WINERY :
Gruaud-Larose lies between Branaire-Ducru to the east and Lagrange to the west.The soil in the extensive 85 hectare vineyard consists of medium-sized gravel. In the 18th century the property was owned by the Gruaud brothers and was slightly larger with 115 hectares. One of the brother's son-in-law, Monsieur de Larose, took over the property and worked tirelessly to promote the wine, which eventually came to be served at the royal table, giving rise to the famous inscription that still appears on the label, le roi des vins, le vin des rois ("the king of wines, the wine of kings). This description is well-deserved, Gruaud-Larose being recognized for many years as Saint Julien's most massive wine, and as taking the longest to evolve. However, the property has seen its fair share of ups and downs. After numerous changes of owner during the 19th century, the château suffered the costs of a turbulent inheritance, as a result of which the vineyard was split in 1867. One of the owners was Baron Sarget, after whom the château's current second wine, Sarget de Gruaud Larose is named. The property was purchased by the Cordier group in 1917, who managed, in 1934, to reinstate the two plots that had previously belonged to the vineyard. Gruaud Larose was sold to Alactel Alstom in 1993 and then to the Merlaut family in 1997. The wines of Gruaud Larose are amongst the best in Saint-Julien and the property began in 2017 a conversion to biodynamics.
ABOUT SARGET GRUAUD LAROSE