Chateau Pastourelle
CHATEAU PASTOURELLE DE CLERC MILON 2012 - Pauillac - France - Red Wine
Sale price

RM 350.00

Regular price

RM 0.00
Fast Delivery. With Order Tracking
Share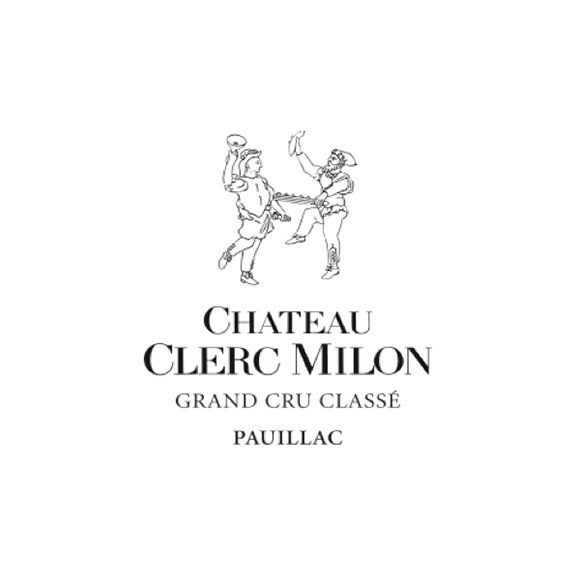 Country : France
Region : Bordeaux - Pauillac
Type : Red
Year : 2012
Volume : 75 cl
WINEMAKER NOTES :
Producer tasting notes: "The wine has a reddish purple colour with a deeper violet tint. Concentration on the nose is revealed with great refinement and complexity. Black cherry and vanilla aromas give way to deeper, smoky, peaty notes along with blond tobacco and dried flowers. Refinement is everywhere on the palate as the lush and creamy attack expands over well-integrated tannins to mingle with generous and varied flavours reminiscent of morello cherry and almonds, with a slightly marine cast. The finish, flavourful and fresh with great tension, displays dark chocolate, saline and mineral notes." - Chateau Clerc Milon .
TASTING NOTES
: Tasty, showing warm plum and anise notes that have melded nicely with hints of black tea, singed applewood and tobacco, offering an iron twinge through the finish. Nicely done. (JM, Web-2018) .
ABOUT THE WINERY :
The product of an exceptional terroir, Pastourelle de Clerc Milon is the second wine of Château Clerc Milon, an 1855 Classified Growth at Pauillac.The pastourelle is a traditional dance which evokes a knight's romantic encounter with a shepherdess: the name echoes the pair of dancers that adorn the label of the Grand Vin. Made of gold, enamel and pearls, this precious miniature from the Museum of Wine in Art at Château Mouton Rothschild belonged to Catherine II, the empress of Russia, and is inspired by characters of the Commedia dell'Arte. Baroness Philippine de Rothschild chose it as the Clerc Milon emblem because of her love of the theatre. A round and supple wine, Pastourelle de Clerc Milon charms with the elegant richness of its aromas and flavours. It is also living testimony to the considerable improvements in quality that have been achieved at the property since the arrival of Baron Philippe and his descendants. Made from grapes grown in the vineyard of the famous Classified Growth, it is vinified and bottled with the same meticulous care: the grapes are harvested in small crates and the wine is fermented in the Clerc Milon vat-room and matured in oak barrels in the traditional way. All the conditions are in place to obtain the elegance and richness of a great Pauillac. 2009 was the first vintage of Pastourelle de Clerc Milon, whose label shows Château Clerc Milon's two dancers.
ABOUT CHATEAU CLERC-MILLON