Chateau Lascombes
CHATEAU LASCOMBES 2010 - Margaux Grand Cru Classe - France - Red Wine
Sale price

RM 700.00

Regular price

RM 0.00
Fast Delivery. With Order Tracking
Share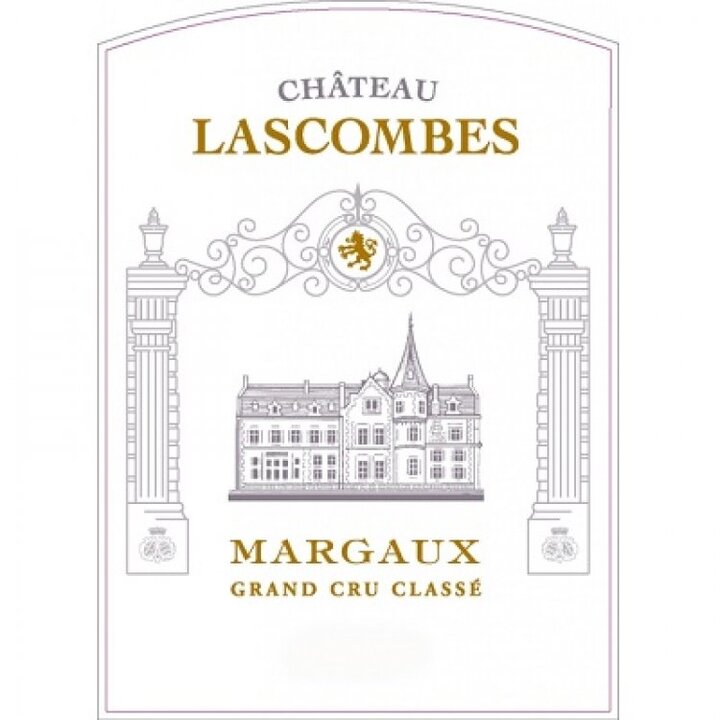 Country : France
Region : Bordeaux - Margaux
Type : Red
Year : 2010
WINEMAKER NOTES
Combining power and elegance and an unctuous and tannin-rich texture, Chateau Lascombes is a complex wine. In its youth, it always has an amazingly deep color. On the palate, finesse and a rich texture combine with very stylish fine-grained tannins. The Château Lascombes 2010 is a wine that has a brilliant black colour of great depth. In its youth, the nose is subtle that develops into an admirable bouquet of ripe red fruit (red and white cherry) and delicate notes of mocha and even chocolate. The palate offers a fresh first impression with creamy sensations, and then reveals tannins of extreme finesse to give a silky mouthfeel. Power, finesse and roundness are all in perfect balance. The Château Lascombes 2010 stretches in length to give a persistent and deliciously aromatic finish. This is an exceptionally round and smooth Margaux in a modern style.
WINE CRITICS

JS94James Suckling
What a wonderful nose of ripe strawberries and hints of vanilla. Full body with soft and velvety tannins and a long, long finish. This is luscious and sexy.
D94Decanter
Lascombes in 2010 has exuberance and precision and confidence, and a sense of fun. At the 10 year mark the power of the tannins is clear and evident. It's a big, concentrated, exuberant wine but it has delicacy and construction and persistency.
WE92Wine Enthusiast
Wood-driven tannins dominate at this stage, creating a wine that is structured and dense. The tannins are layered with the weight of the black currant and plum fruits. Lascombes is still finding its style, but is definitely on the upward slope.
RP92Robert Parker's Wine Advocate
Deep garnet in color, the 2010 Lascombes gives up notes of dried herbs, tilled soil and black olives over a blackcurrant cordial and plums preserves core plus a touch of crushed rocks. Medium to full-bodied, the palate delivers chewy tannins and bold freshness to support the savory flavors, finishing with an herbal lift.
WS91Wine Spectator
Dark and nicely toasty, with ample espresso and ganache up front, followed by steeped fig, blackberry and black currant fruit that rumbles through the finish. Features ample tarry grip, but eschews minerality and finesse for a direct and toast-driven approach.
ABOUT THE WINE
: The Château Lascombes 2010 is a blend of Merlot (50%), Cabernet Sauvignon (45%) and Petit Verdot (5%). It reflects the complexity of an exceptional terroir that highlights the expertise of the estate's technical team in the vineyard and in the winery.
ABOUT THE WINERY :
Chateau Lascombes, a Margaux ranked Second Growth in the 1855 classification, bears the name of its first owner, Chevalier de Lascombes, born in 1625. At the turn of the 18th century, Jean-Francois Lascombes, a councillor at the Bordeaux Parliament, dedicated his wealth to making a great wine at Lascombes. The existing chateau was built in 1867 by Chaix D'Est Ange.
Alexis Lichine took over the property in 1952. He completely restructured Chateau Lascombes and renovated the vineyard and cellars, giving this large vineyard new life. In 1971, he sold everything to the English brewer, Bass-Charrington. Since its purchase in April 2001 by Colony Capital, a new era has begun for this property.
The Chateau Lascombes vineyard stretches over eighty-four hectares within the Margaux appellation. The present varietal distribution is 50% Merlot, 45% Cabernet Sauvignon and 5% Petit Verdot.

INTERVIEW WITH OWNER



TASTING 2 WINES FROM CHATEAU LASCOMBES 2009 for REFERENCE ONLY