Chateau Corbin
CHATEAU CORBIN 2008 - Saint-Emilion Grand Cu Classe - France - Red Wine
Sale price

RM 390.00

Regular price

RM 0.00
Fast Delivery. With Order Tracking
Share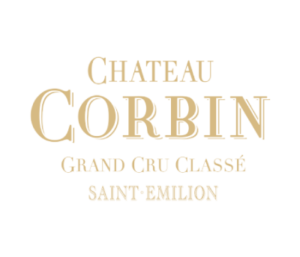 Country : France
Region : Bordeaux - St Emilion
Type : Red
Year : 2008
Volume : 75 cl
TASTING NOTES
: Tasting Notes: Balance, Great depth of color with purple blue highlights, with aromas of fruit and spices, with tannins very present but a great finesse. The wine is matured for 18 to 24 months in new barrels and stainless steel tanks. The nose is a quintessence of very complex red fruits. In the mouth it's just pleasure. Very round, ripe tannins are present but remain pleasant without any astringency. Continue to improve for over 30 years.
ABOUT THE WINERY
: The 12.31-hectare vineyard of Chateau Corbin is planted to 92% Merlot and 8% Cabernet Franc, which shows an increase in the Merlot planted here. The estate is located very close to Pomerol and not from Chateau Cheval Blanc and Chateau La Dominique. The vineyard is in one single parcel with a slight slope and is close to the chateau. They also have a small parcel of vines across the small road, next to Grand Corbin Despag.
The
terroir
features sand and clay with iron deposits in the soils and gentle slopes. You can basically divide the vineyard into two parts with one section featuring more clay in one section, while the other section has more sand and gravel. That plus the slopes with their natural drainage allows Chateau Corbin to produce their elegant, style of wine. The average age of the vines remains close to 33 years old. However, they also have old vines. In fact, some of their Cabernet Franc vines are more than 60 years of age. The vine density ranges from 6,667 per hectare to 8,333 vines per hectare. The higher levels of vine density are found in the newer plantings. Starting with the 2008 vintage, Anabelle Cruse and her team, which included consultant Jean-Philippe Fort, began bringing up the quality of the wines from Chateau Corbin. As of the 2020 vintage, Chateau Corbin no longer uses any consultant.
Today, the level of work that goes into producing the wine of Chateau Corbin has improved. A complete renovation of their wine-making facilities was completed in time for the 2016 harvest. The new vat room has 18 stainless steel tanks that range in size from 40 hectoliters to 80 hectoliters. This allows for a parcel by parcel vinification at Chateau Corbin. A small portion of the malolactic fermentation takes place in 40% new oak barrels, only about 10%. The remainder of the wine sees malolactic fermentation in stainless steel tanks. Starting with the 2020 vintage, Chateau Corbin began aging a portion of their Cabernet Franc grapes in large glass amphora.
ABOUT CHATEAU CORBIN