Chateau Cantemerle
CHATEAU -CANTEMERLE - LES ALLEES DE CANTEMERLE 2015 - Medoc - France - Red Wine
Sale price

RM 220.00

Regular price

RM 0.00
Fast Delivery. With Order Tracking
Share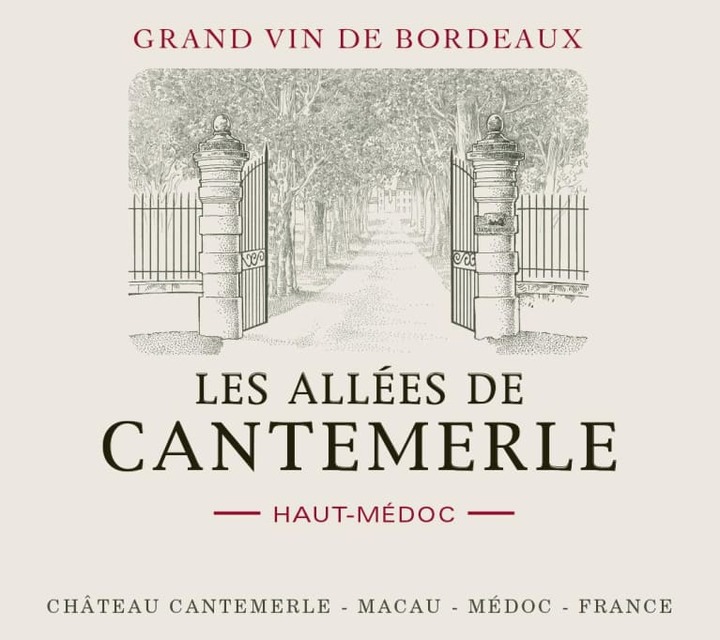 Country : France
Region : Bordeaux - Haut-Medoc
Type : Red
Year : 2015
Volume : 75 cl
TASTING NOTES : The second wine of Chateau Cantemerle, the 2015 Les Allées de Cantemerle is a 60-40 blend of Cabernet Sauvignon and Merlot produced from the estate's younger vines. Winery notes: "From the start, expressive aromas are evident, both fruity and floral; then, in the mouth the wine shows a mouth-filling richness which combines charm and tannic depth. This is a generous wine, full of zest, whose silky structure makes it very inviting." Antonio Galloni writes for Vinous:"Sweet red cherry and plum fruit give the 2015 Les Alles de Cantemerle its attractive, juicy personality. Pliant and supple, the 2015 is a terrific choice for drinking over the next few years. A host of floral/savory notes appear on the finish, adding lift and brightness." (02/2018). N
EAL MARTING Wine Critics : The 2015 Allées de Cantemerle has a very refined and delineated bouquet with blackberry, crushed stone and light mint aromas - quite Pauillac in style. The palate is medium-bodied with supple tannin, a little raw at the moment but it will mesh together. There is a fine spiciness/white pepper note on the finish. What an outstanding second wine. Tasted blind at the Southwold 2015 Bordeaux tasting.
ABOUT THE WINERY " Les Allées de Cantmerle is the second wine of the Grand Cru Classé Château Cantmerle , named after the impressive avenue that leads through the spacious garden to the castle. The Allées is made in principle like the Grand Vin, but for the Allées the young vines of the estate are used. The maturing takes place in medium toasted barriques, of which 20% were new, the proportion of Cabernet Sauvignon is very high at 87%.
VINEYARD & VINIFICATION NOTE : HVE3 certified (High environmental value certificate). GRAPE VARIETY : 78% Cabernet-sauvignon – 14% Merlot – 8% Cabernet Franc
TERROIR : Cantemerle soil is a mixture of silica and gravel. The gravels, which appeared as a result of thousand-year-old erosion of the Pyrenees by the river Garonne, form one of the fundamental elements of a quality vineyard. They form poor soils where the vines struggle to give rise to grapes with high concentration. Besides this, the small pebbles in the soil fulfill the role of a filter and actively contribute to grape maturity by reflecting the sun's rays and, during the night, retaining the heat soaked up in the day. Over the years, the vine's root system searches deeper in the soil for its nutrients and consequently acquires more of the typicity of the terroir in which it is planted.
ABOUT WINE MAKING : Total destemming. The grapes are hand-sorted before crushing. Fermentation: 6-8 days at 26 -28°C. Maceration: 28 -30 days. Ageing for 12 months in French oak barrel and vat. Ultra-light fining.
ABOUT LES ALLES CANTEMERLE
VINTAGE 2017 as REFERENCE YEAR.