Cartagena
CARTAGENA SAUVIGNON BLANC 2021 - Chile - White Wine
Sale price

RM 160.00

Regular price

RM 0.00
Fast Delivery. With Order Tracking
Share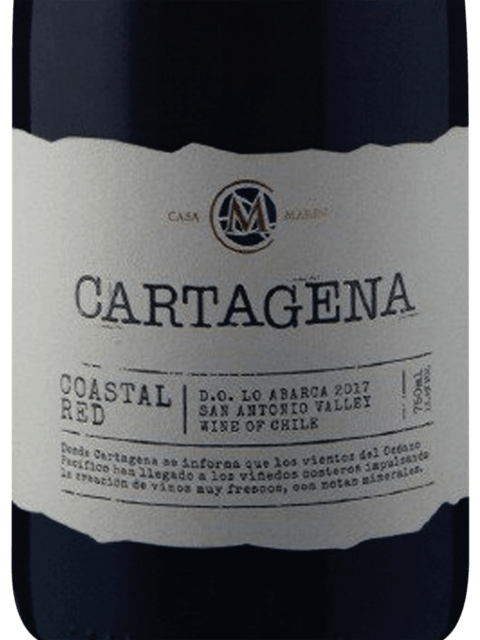 Country : Chile
Region : San Antonio
Type : White
Year : 2021
Volume : 75 cl
TASTING NOTES
: Often described as an extremely seductive wine, a mix of stone fruit cocktail, green citrus aromas, wet stones, and mineral hints that add an exotic feel. On the palate it is saline, crisp, and clean, resulting in a unique finesse. Ageing potential: Thanks to its low pH and high acidity this wine has a great aging potential. You can drink it young or let it age up to 8 years. Food Pairing: The fresh acidity and structure makes this wine very versatile. Delicious to enjoy on its own during a warm summer day or paired with fresh salads, goat cheese, and all kinds of seafood.
ABOUT THE WINE :
Our Cipreses Sauvignon Blanc is the flagship in our portfolio. With its numerous awards, including two-time winner for Best Sauvignon Blanc in the World (Concours Mondial du Sauvignon 2010 and Decanter World Wine Awards 2010), this wine is considered Chile's best Sauvignon Blanc and among the best Sauvignon Blancs in the world. The grapes originate in granite and limestone soil slopes, exposed to the cool wind of the Humboldt Current. .
ABOUT THE WINERY
: This German variety is not very well known in Chile but has shown excellent results when produced in cooler climates. Sixty percent of the grapes originate in slopes consisting mainly of granite soils, and the remaining forty percent originates in sandy soils found on the lower parts of our vineyard. This off dry Riesling with approximately 10 grams of sugar per liter is a fun wine with subtle notes of flower nectar, green chamomile, clementines, candied peach, and honey cream.
ABOUT CARTEGAN by FELIPE MARIN