Carlos Moro
CARLOS MORO FINCA LAS MARCAS, VERDEJO - RUEDA 2014 - Spain - White Wine
Sale price

RM 245.00

Regular price

RM 0.00
Fast Delivery. With Order Tracking
Share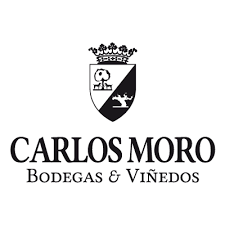 Country : Spain
Region : Rueda
Type : White
Year : 2017
Voulme : 75 cl
TASTING NOTES
: Color : Pale straw yellow, with bright green edges. Clean and very bright. Nose : Frank, elegant and of great complexity. Multiple and harmonious nuances, tropical aromas of passion fruit and mango, between aniseed herbaceous and white flowers, in perfect balance with the aromas of the barrel, with subtle clove, vanilla, toffee and cedar wood. Mouth : Very elegant and velvety, with a lively acidity that makes it fresh and unctuous, with excellent sensations of citrus aromas, subtle tropical, light smoked, elegant balsamic, with a long, fresh, lively and very balanced finish Wine Style White - Rich and Creamy , Grape Varieties Verdejo.
ELABORATION + AGEING
Made with Verdejo grapes from poor soils with sandy texture and alluvial zones. Orientation south west. Plantation of 15 years of age, Verdejo variety with pattern R-110. Density 2,300 plants per hectare. Trellis with pruning to stick and thumb. Approximate load of 6,000 kg. per hectare. Located in the basin of the river Duero in an area with Mediterranean climate with continental influences and an altitude of 650 m above sea level.Traditional white production (fermented in barrel). The fermentation takes place during 10 to 14 days in stainless steel tanks (at 16ºC) and 6 months in new French barrels and another 6 months in bottle agEing.
ABOUT THE WINEMAKER
: Carlos Moro is a winegrower and winery owner with a passion for wine, and love for the land and the vineyard. He spent his childhood among his family's vineyards in Olivares and Valbuena de Duero, in the heart of the Ribera del Duero's Golden Mile, a fertile soil for his distinct intuition for wine, his sense of duty and work well done, guided by an infinite love for the land. These vineyards laid the foundations of what Bodegas Familiares Matarromera is today.
ABOUT THE WINERY
: The winery is located in the heart of the DO Ribeiro, the oldest in Galicia, and aims to become a wine benchmark in the region.Bodegas Familiares Matarromera produces high-quality wines, alcoholic-free wines in the most avant-garde molecular deconstruction plant in Europe built in Valbuena de Duero, distilled spirits and spirits (Heredad de Aldor), extra virgin olive oils in its Almazara oil mill, polyphenolic extracts for use in cuisine (Vinesenti) and high range cosmetics (Esdor).All its facilities have been built in a sustainable and efficient way, always respecting the surrounding environment. As a result, it received the European Environment Award from Their Majesties the King and Queen of Spain in 2012. His constant commitment to research and development has been endorsed on multiple occasions, such as the National Research Award granted by the Ministry of Economy and Finance of Spain handed by King Felipe VI himself in 2016, and the Wine Tourism Merit Award granted by ACEVIN (Spanish Association of Wine-Producing Towns and Cities) in 2020.
ABOUT CAROS MORO