Bodegas Franco
BODEGAS FRANCO RIOJA BORDON ROSADO 2014 - Spain - Rose Wine
Sale price

RM 125.00

Regular price

RM 0.00
Fast Delivery. With Order Tracking
Share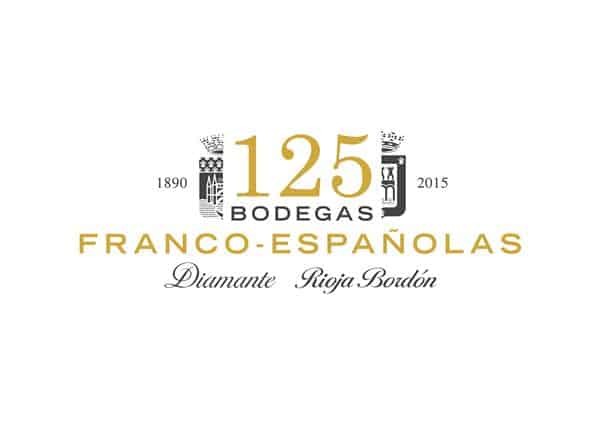 Country : Spain
Region :Rioja
Type : Rose
Year : 2014
Volume : 75 cl
WINE MAKER TASTING NOTES
: An "onion skin" colour with orangey hues. Very bright. Hints of raspberry and citrus fruits stand out in the nose. In the mouth, refreshing, tasty and intense. Very persistent.
ABOUT THE WINERY :
Rubén Provedo is the Technical Director of Bodegas Franco-Españolas. He has technical qualifications in the fields of chemistry, oenology and viticulture, and several postgraduate-level qualifications in the fields of olive-growing and olive-oil production. Rubén has always maintained that wine is a philosophy of life, and the guiding principle of his work is to create wines with soul. The oenologist is responsible for the winemaking process. This process begins in the vineyard, with the selection of the vines that are most suitable for winemaking, followed by the grape-picking, the delivery of the grapes to the winery, and all of the subsequent processes. These include crushing, fermentation, ageing and bottling, followed by the final and most important step: dispatching the wine from the winery and delivering it to the consumer.The winemaking process is complex and time-consuming, and as a result oenologists are highly trained and very skilled at solving problems. The primary task of the oenologist is to monitor the ripening and control the quality of the grapes in the vineyard, in order to make sure they are of sufficient quality for the wine that is to be produced. Once the grapes have been harvested, the oenologist supervises their transportation to the winery and the subsequent processes of crushing, pressing and fermentation; in other words, the transformation of the grapes into must, and the must into wine. The oenologist then mixes the different musts in order to obtain the desired organoleptic qualities (i.e. colour, aroma and flavour) for each of the wines that are to be produced. He or she is also responsible for overseeing the wine's ageing in barrels and bottles, and supervises the entire process in order to ensure that when you open a bottle, you get maximum enjoyment from the wine.
AWARDS
Gold Medal, Selections Mondiales des Vins, Silver Medal, Concours Mondial de BruxellesSilver Bacchus, Bacchus90 points, Guía GourmetsSilver Medal, Concours Mondial de Bruxelles.
ABOUT THE WINERY