BODEGAS AÑADAS
BODEGAS ANADAS - CARE FINCA BANCALES GARNACHA RESERVA 2017 - Spain - Red Wine "OLD VINES"
Sale price

RM 185.00

Regular price

RM 0.00
Fast Delivery. With Order Tracking
Share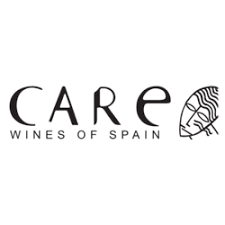 Country : Spain
Region : Carinena
Type : Red
Year : 2017
Volume : 75 cl
TASTING NOTES
: Cherry color with garnet rim high layer. Shiny. Clean and powerful aromas, ripe fruit based with spicy balsamic. The palate sensations of maturity, and pleasure appear. The wine is tasty, elegant, powerful and fruity. Powerful and meaty, rich in fruit expression. Balanced.
ABOUT THE WINE :
Variety of grapes used in Care Finca Bancales Reserva. Made with 100% Garnacha grapes. 100% of the wines of Bodegas Care come from their own vineyards. The vineyards are composed of two estates, Finca Bancales and Finca Cadillos (50 Has each). A viticultural group that gathers in a radius between 5 and 10 km from where the winery is located, the raw material that gives strength, personality and character to Care wines. The reason for preferring to pick grapes at night is due to low temperatures. In this way, the grapes reach the winery, with approximately 9ºC, however, in the case of grapes harvested by day, we can find between 22-30 ºC. Thus we achieve energy savings and slow down enzymatic processes.
ABOUT THE WINERY
: Bodegas Care was founded in year 2000 as a familiar and modern project focused on grape and wine quality. With 150 hectares and 4.000m2 state of the art facilities for winemaking, the winery aims to lead an area with a great heritage. CARE is the brand and intends to be the New Face of Garnacha in Aragon.
ABOUT CARINENA WINE REGION