Anayon Carinena
ANAYON CARINENA 2012 - Spain - Red Wine
Sale price

RM 265.00

Regular price

RM 0.00
Fast Delivery. With Order Tracking
Share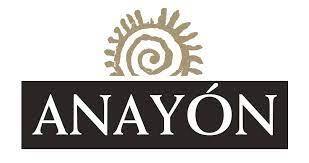 Country : Spain
Region : Grandes Vinos Vinedos
Type : Red
Year : 2012
Volume : 75 cl
TASTING NOTE:
This rock-solid Carignan feels raw and snappy. Its ripe cassis, prune and vanilla aromas are heady but not overtly oaky. Lightly herbal plum and black cherry flavors finish dry and tannic, with a cool-vintage sense of freshness. Wine EnthusiastAnayón Cariñena from DO Cariñena is one of our favorite single-varietal wines each year. A fabulous example of how balanced, rich, whilst remaining fresh, a good carignan wine can be! Delicious.
ABOUT THE GRAPE
: Cariñena is the only land in the world that gives its name to a variety of grape. A territory that treasures old vineyards at different altitudes, soil with ancient stones and a strong wind, el cierzo, that gives personality to the wine. The laborious effort of working the land is rewarded with the pleasure of sharing the essence of a unique territory that we invite you to discover. That's how we feel the legacy of Cariñena and the passion for the wine, to be savoured, sip by sip, at every table and anywhere in the world.
ABOUT THE WINERY
More than half a century ago, between 1950 and 1967, winegrowers from different municipalities of the district of Cariñena formed the cooperatives Nuestra Señora del Pilar de Villanueva de Huerva, San Roque de Alfamén, San José de Aguarón and San Bernabé de Cosuenda, as well as the Sociedad Agraria de Transformación de Cariñena, which were the beginnings of Grandes Vinos in 1997. Behind each bottle there is a dream that has come true thanks to the union of the more than 700 families of winegrowers that make up Grandes Vinos. Sharing their hard work and know-how, to create wines that combine tradition and innovation, and have no borderAdded to the winemaking tradition from our winegrowers, Grandes Vinos provides the management, strategic and technological support to condense the whole legacy of a land into each glass of wine, the legacy of Cariñena. We work together combining all our effort and experience with the aim of sharing special moments with you anywhere in the world bringing to mind this land that bears the name of a grape.
ABOUT ANAYON